History of the Assembly of God Women's Ministry - Synopsis
The founders were committed to reaching the world for Christ, thus missions has always been a major focus. The General Council of the Assemblies of God was established in 1914 and later came to an agreement on sixteen biblical fundamental truths - the foundational tenets of our Fellowship to this day. For more information about the Assemblies of God, visit ag.org. Eleven years later, women within the Fellowship began to seek ways they could become involved in ministry. In 1925, Etta Calhoun organized a group of women for intercessory prayer in Houston, Texas. The women quickly found practical ways to provide support and the group became the first Women's Missionary Council (WMC). In 1938 the first District Women's Missionary Council convened. The Women's Missionary Council was recognized as a national organization by the General Council in 1951. In 1957 the WMC Slant, a quarterly magazine for leaders, begins publication. The Library Fund was established in 1960 to provide books for missions Bible schools. The name was changed to Women's Ministries in 1975, reflecting a broader range of ministries. 1977 Woman's Touch, a bimonthly magazine for all women, succeeds WMC Slant. The "Touch the World Fund" is established in 1998 to impact the lives of women and children around the world. 2006 Woman's Touch transitions to the Webzine WTOnline. National Women's Ministries was renamed to National Women's Department, reflecting a focus on ministry to every woman, rather than a monthly meeting in 2009. In 2013 a Facebook group, Twitter, and Pinterest was introduced for AG women. FOR MORE DETAILED HISTORY click on the logo in the upper left corner of this page, then click the About Us link..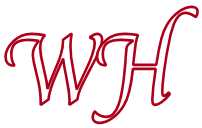 We meet every Tuesday
at 6:00pm
for a time of food, fellowship, and inspiration.











Matthew 6:21 For where your treasure is, there will your heart be also.