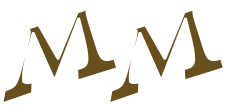 We meet the second Monday of the month at 7:00pm for some good eats and dominoes.
Come join us for a great time of fellowship.

In 1953, a young insurance consultant, Sam Cochran, saw a vision of people of every race extending their hands toward heaven, desperately reaching for the Message of hope. An idea was birthed to provide evangelism resources to assist missionaries in reaching people all around the world with the gospel of Jesus Christ. Cochran and three other men began raising monies for literature needs to fulfill the vision. The ministry quickly developed into what is now called Light for the Lost. Funding resources such as audio, visual and printed materials, Light for the Lost has one guiding principle: that all assistance must be used to provide resources directly related to evangelism. For more information about the National Men's Ministry, click the logo in the upper left corner of this page.