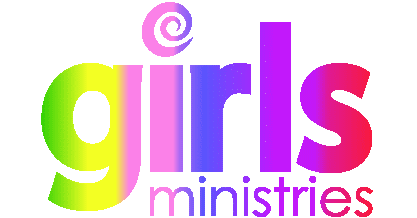 Girls Clubs is a program for 3 & 4 year old girls and boys and
for kindergarten through 12th grade girls.
They earn badges in our club meetings at 7:00pm on Wednesdays.
The girls have a lot of fun at our Sectional Sleepover in August or September and and
other activities. They earn a patch for working a Beach to Bay Marathon water station.

Our annual Celebration (awards ceremony) is held in September.
About Us
Mpact Kids Clubs (boys and girls): Sunlight Kids (0-36 months) - we don't currently offer this, but a nursery is available

Rainbows Club (age 3 - k4) - after this club boys are promoted to the boys program

Mpact Girls Clubs: . . . . . . . . . Daisies Club (Kindergarten)
Prims Club (1st-2nd grade)
Stars Club (3rd-5th grade)

Teen Girl Ministries (TGM): . . . . Friends Club (6th-8th grade)
Girls Only Club (9th-12th grade)
We are affiliated with: Corpus Christi Section Girls Ministries
South Texas District Girls Ministries located at the District AG Headquarters in Houston, Tx
National Girls Ministries (NGM) located at the AG Headquarters in Springfield, Mo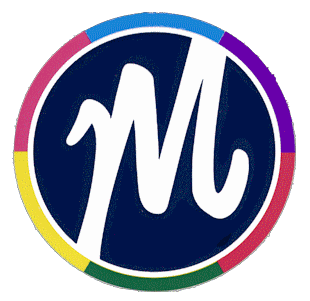 A Brief History of Girls Ministries - Synopsis
In the early 1950s, the Missionettes program was developed by the national Women's Ministries to teach missions to young women (ages 12-17) and to prepare them for involvement in Women's Ministries. This program involved a systematic plan for the older women to train the younger women (Titus 2:3,4). The first Missionettes club was officially chartered in January 1956 and has continued to spread to many countries. Along the way, revisions and modifications have been made to the program, including age– and grade– level changes, but the ultimate purpose of winning girls to Jesus Christ and teaching them to live victoriously has never changed. The Missionettes Memos leadership magazine was first published in 1956. In 1959 the Stairway to the Stars achievement program was introduced for Junior and Senior Missionettes. Prims, a 2–year achievement program for 7– and 8–year–old girls was organized in 1968. In 1969 the Young Women's Auxiliary, commonly known as Ys, was organized for girls ages 16-24. Daisies, a program for 5– and 6–year–old girls, was started in 1972, and in 1978 the Daisies achievement program was written. Also, the club divisions were changed from age-level to graded programs. In 1979 Rainbows was organized for girls and boys 3-years-old to kindergarten (at which time boys move to the Royal Rangers program). In addition, two divisions of Ys were introduced: Alpha Ys for high school girls and Gamma Ys for college and career young women. In 1984 major revisions were made to the 5 clubs: Rainbows, Daisies, Prims, Stars, and Ys. The first Nationwide Missionettes Sleepover was held in 1993 and Coins for Kids (CFK) was launched to encourage giving to missions. A total redesign of uniforms, T-shirts, and polos was done in 1997 and Memos became Club Connection, a magazine for girls with a special edition that included a leader section. In 1998 the curriculum rewritten and Ys was replaced with two new clubs, Friends (6th-8th grade) and Girls Only (9th-12th grade). Other grade adjustments were also made: Daisies (kindergarten), Prims (1st-2nd grade), and Stars (3rd-5th grade). After 12th grade, the young women are included in the Women's Department. Missionettes is established as a department at Assemblies of God Headquarters in 1999, instead of an auxiliary of the Women's Department. In 2007 the name is changed from Missionettes to National Girls Ministries (NGM) including Mpact Girls Clubs, and Teen Girl Ministries. With the addition of Sunlight Kids (0-36 months) in 2008, the clubs were restructured to Mpact Kids clubs (Sunlight Kids and Rainbows), Mpact Girls clubs (Daisies-Stars), and Teen Girl Ministries clubs (Friends and Girls Only). Since 2011, various online resources have been added for teen girls and for elementary–aged girls. FOR MORE DETAILED HISTORY click the Girls Ministries logo in the upper left corner of this page, then click on the Site Map link to find the history link.